Delivered within 7 days
Information & Details
General information
- Handmade in Antwerp by the most skillful artisans.
- Packaged with care in a jewellery box with its certificates.
- Delivered with a lifetime warranty.
- Completely secure online payment.
- Happy customers since 2015.
Reference: EN24-R
Central Stone
Type:

Ruby

Shape:

Round

Certificate:

GIA or ALGT
Mounting
Metal finish:

Polished

Accent stone type:

Diamonds

Average total carat weight of accent stones:

0.85 ct

Setting type:

Bead

Accent diamond quality:

F / VVS
Our guarantees
100% Conflict-free gemstones
Get a custom quote for this ring
Because possibilities are endless when it comes to creating engagement rings, we offer you the opportunity to choose from a large selection of gemstones. If you feel creative, you can even add a personal touch to this ring by adding a different gemstone type or shape or even making a design tweak!
1. Get in touch
Request a custom quote for this engagement ring and we will personally handpick a selection of specific gemstones with different carat weights and qualities based on your budget.
2. Choose your centre stone
We will guide you through the different gemstones qualities and help you choose the ideal centre stone for your engagement ring.
3. Let the magic happen
Once the centre stone and design are approved, we can start creating your ring. It takes approximately 3 weeks for your ring to be ready for pick up or shipping.
What our clients say
A big thank you to Philippe for his advice and availability.

The ring is just beautiful and is 100% what I imagined. There was only one thing that mattered to Philippe: my satisfaction.

We will most likely call on his services for our wedding rings.
Having a very precise idea of my dream ring, I turned to Beldiamond. A choice that I do not regret!

Philippe was very professional and a precious help (again a huge thank you to him)! He guided me throughout my choice (all via Whatsapp, not being able to move around).

He offered me different stones while respecting the budget, each more beautiful than the other.

I can only recommend Beldiamond!
A unique and exceptional experience !!!

The ring is just amazing, exactly what I have been describing and asking for.

Philippe and the team have very well understood and captured the requirements and the execution is just perfect.

Thanks a lot to Beldiamond team.

I will definitely recommend you guys.
Tailored service, great availability, patience and a real feeling of not being taken for a simple chain customer. And above all attractive prices. A nod to Phillipe for his professionalism. Thank you for everything.
An excellent surprise that Philippe and Timour reserved for me for the tailor-made creation of my bride's engagement ring.

Being demanding as for the design and the details of this one, they managed to surprise me! But most importantly, my other half had the most beautiful smile when she discovered this magnificent jewel.

I highly recommend them!

Thank you
Philippe took the time to listen to what I wanted and to explain to me all there is to know to make a good decision. He had good advice and offered multiple alternatives fulfilling my criteria. The customer experience was great, and the engagement ring is amazing. We are very happy!!!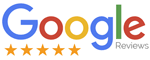 Packaged with care
Because the packaging is also part of the experience, your jewel will be placed in an elegant box with its gemstone certificate, certificate of authenticity, caring tips and lifetime warranty cards. We then make sure that your jewel is carefully protected and wrapped in a discreet shipping box in case you're planning a surprise.